We got back from a wonderful trip to Spain a couple weeks ago. As much as I'd been looking forward to it my mind was still full of work when we landed in Barcelona. Our hotel was a couple blocks from a beautiful park so we walked over to stretch our legs and get our first taste of Spain. It was a beautiful day and as we walked underneath the trees I heard this sort of chittering noise. I couldn't figure out was it was and then as I looked up I saw wild parrots zooming from one tree to the next feasting on dates. For me it was magical and reminded me that I wasn't in Kansas anymore. That kind of set the tone for our whole vacation. We went from Barcelona to San Sebastian's beautiful beaches and lastly the Guggenheim Museum in Bilbao. After the first day with the parrots, I was present, in the moment and work was a distant thought!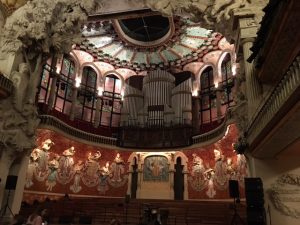 Concert Hall – Barcelona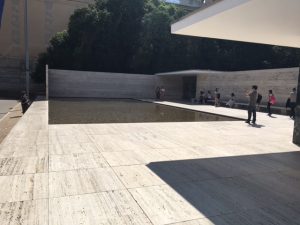 Mies van der Rohe Pavillion – Barcelona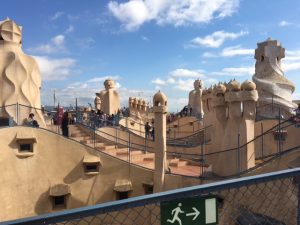 Gaudi – Barcelona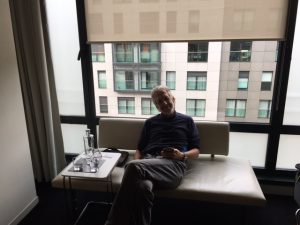 The cool hotel where we stayed!