At long last we are going to start on our backyard. For me, it was much easier making the decisions for the interior remodel than the backyard. Thankfully, we had the help of a great landscape architect, Erin Casey. Next month I'll show you the fabulous plans she drew for us. Our backyard now has a much larger covered patio and sliding glass doors to the backyard from the dining room and master bedroom. This summer we plan to complete the patio, next summer the fence and flower beds, the summer after… the world. Below are photos from before the remodel and after – sort of the in-between stage. As you can see, we don't have proper steps, there is gravel instead of concrete and we still have part of our grape arbor.  I know it will look worse before it looks better, but I can't wait to get started! 
BEFORE THE REMODEL: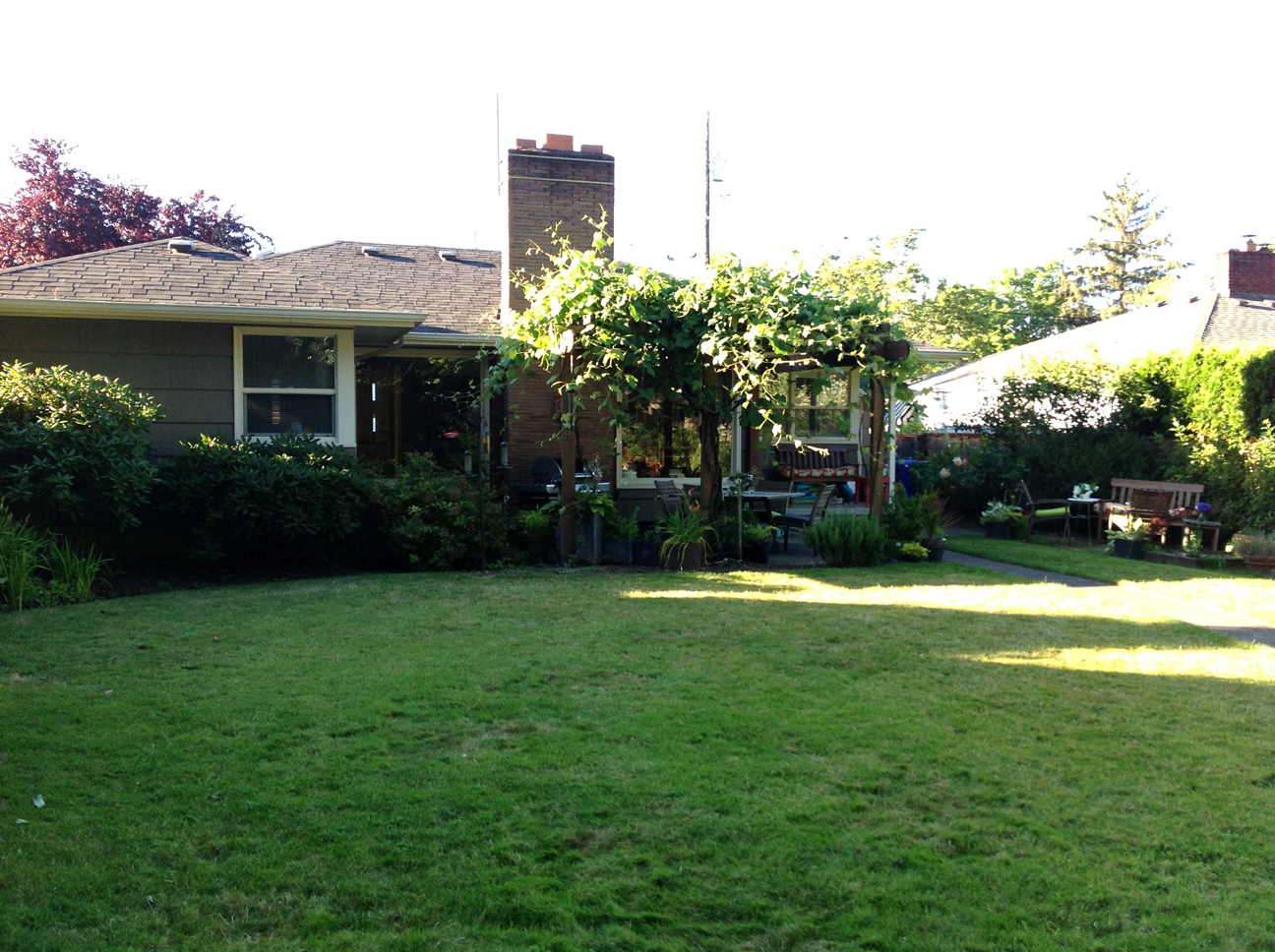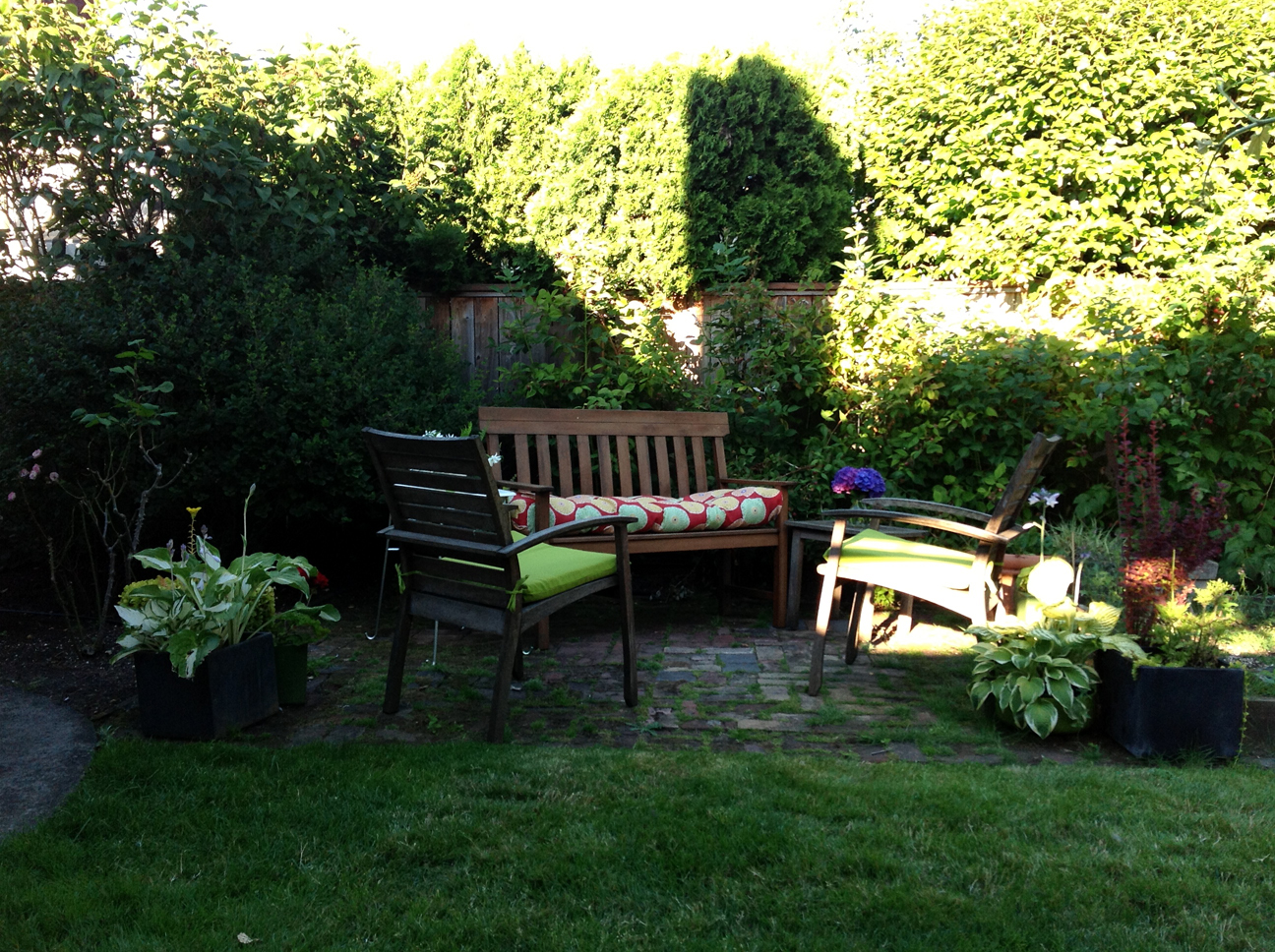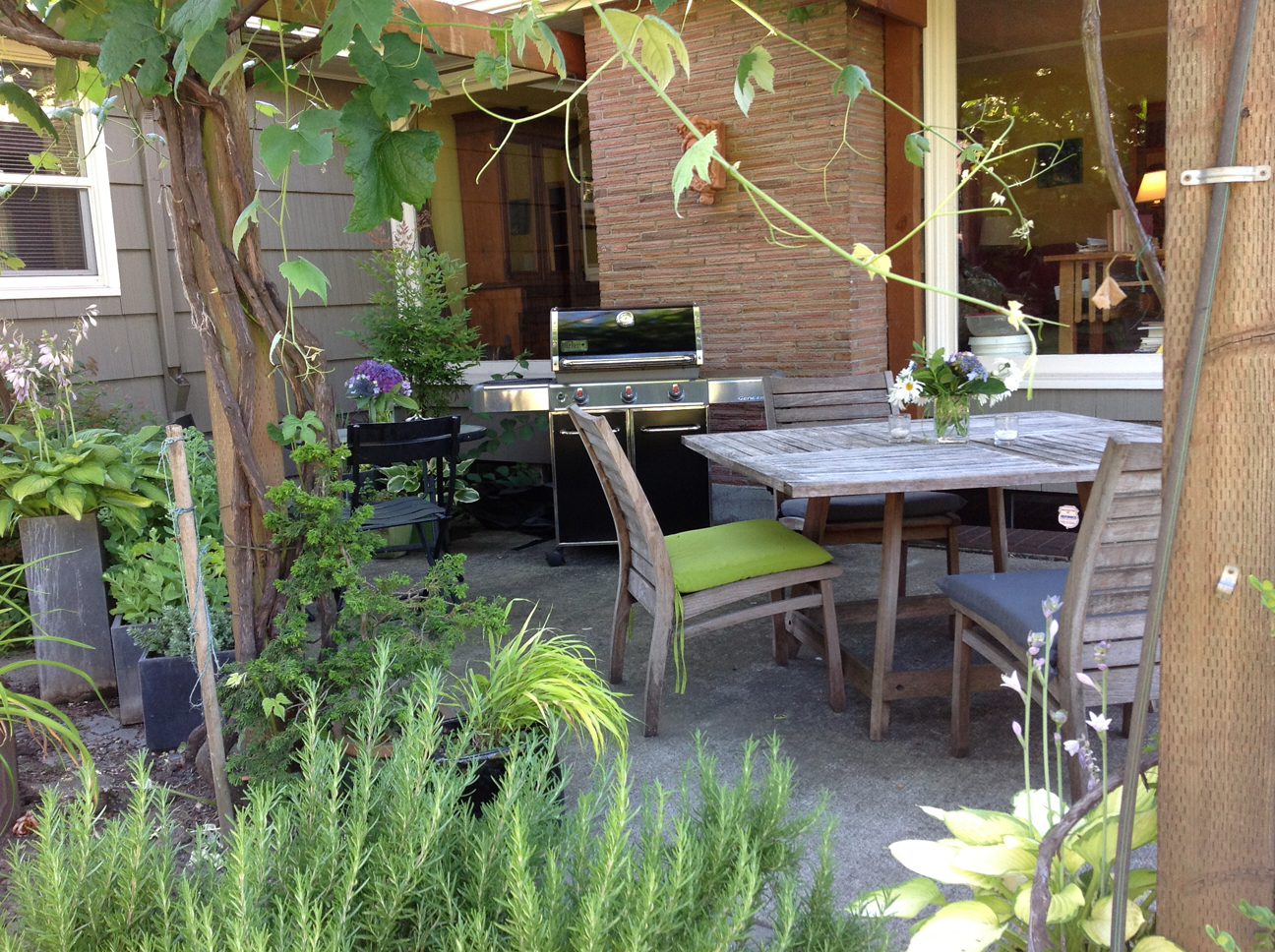 AFTER THE REMODEL: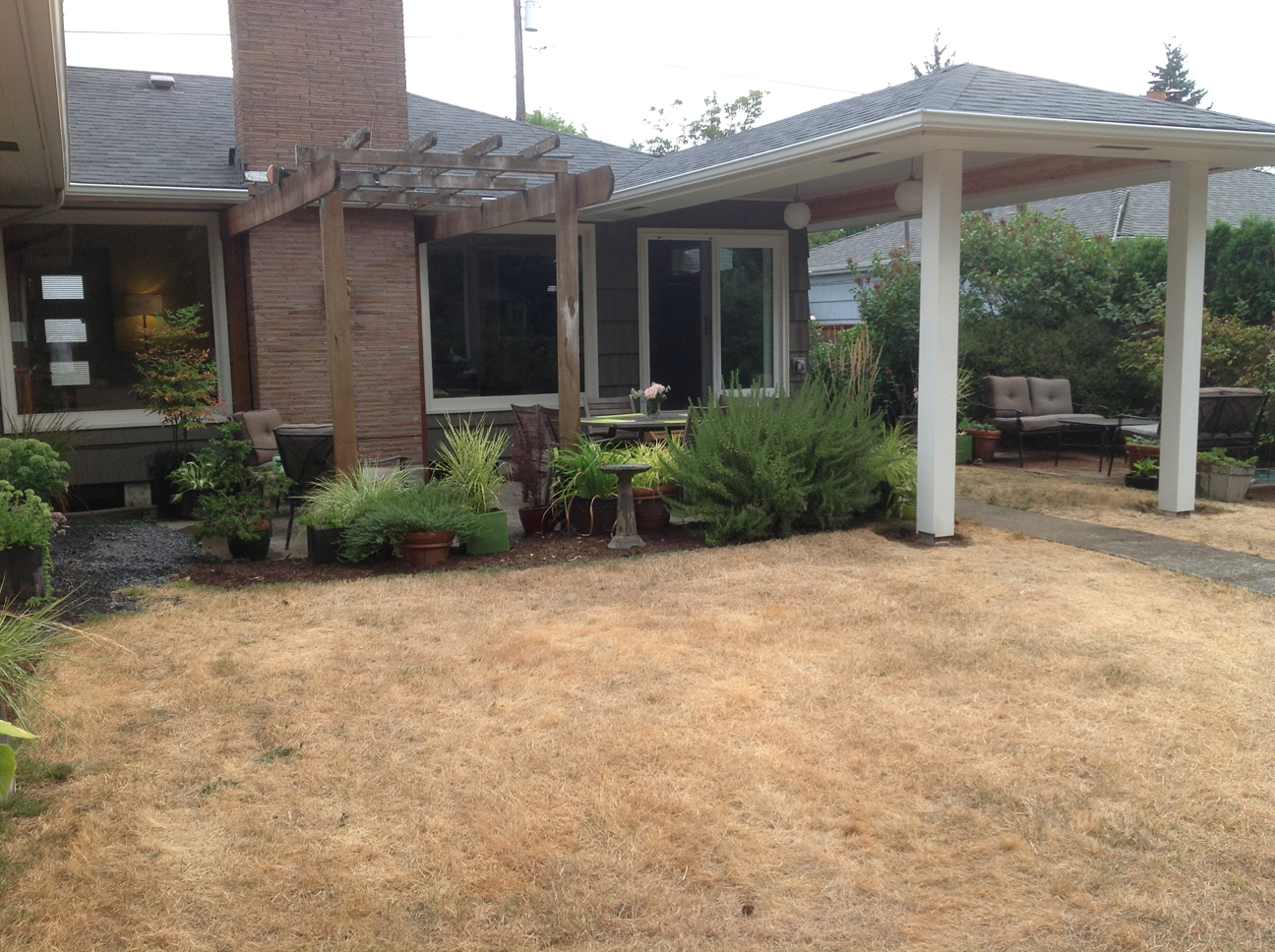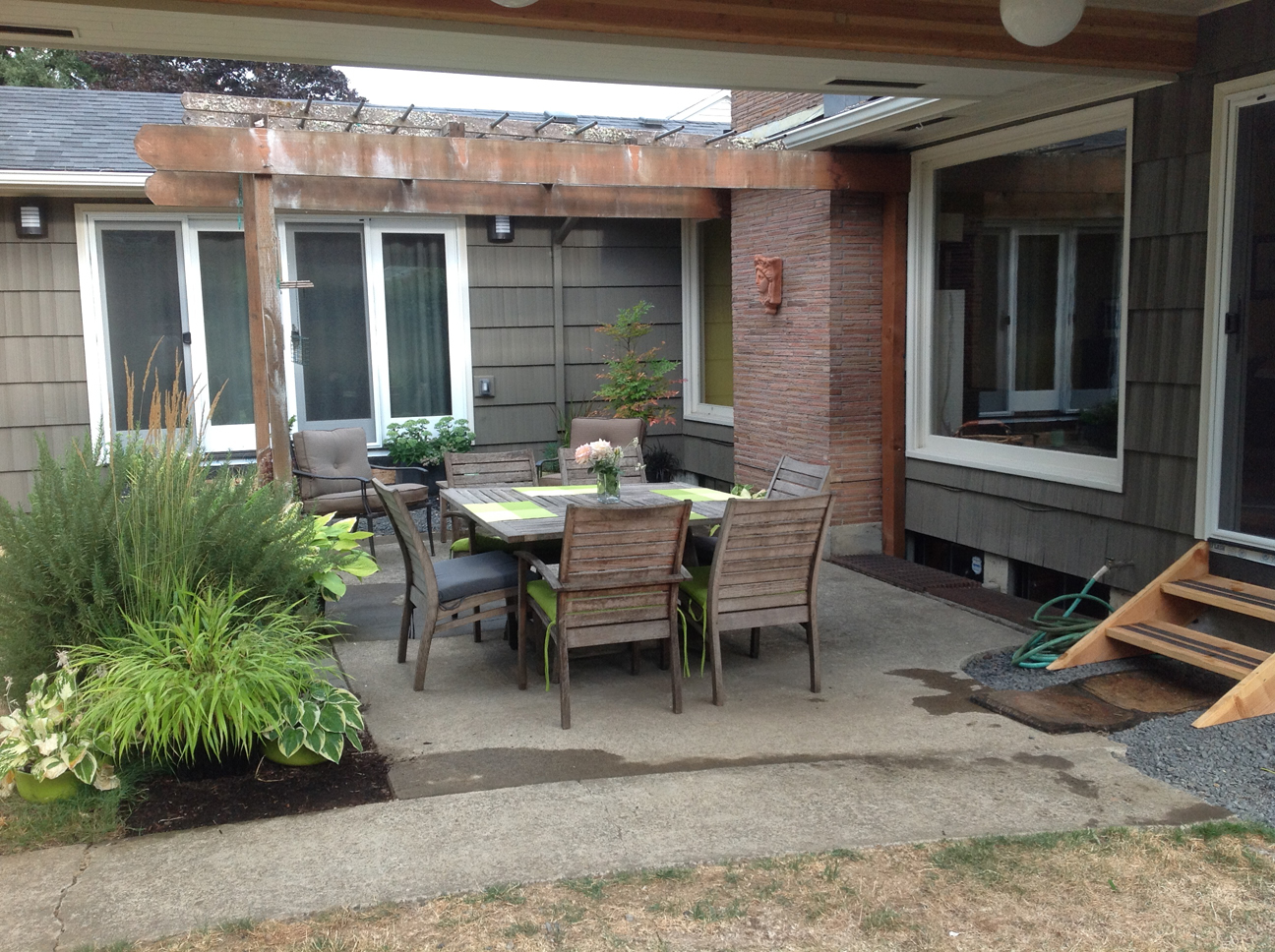 Posted on October 1, 2016 at 2:33 pm
Sally Baker
Category:

Blog Roll, Homeowners, Remodeling
Tagged

Construction, Eastside Portland, Home Remodel, Home Upgrades, Homeownership, Northeast Portland, Portland Real Estate, Real Estate, Real Estate Expert, Remodeling
Month four of our remodel. Our windows were installed, the house got siding, the sheetrock was up and the new hardwoods – beautiful!!! Yes, there was still dust everywhere, and I sometimes doubted that we would ever live above ground again. I did see light at the end of the tunnel, however, and hoped to be moving back upstairs by Thanksgiving.
So back to the hardwoods: we thought we would be tough enough to stay in the house when they coated the hardwoods. Well it was just way too stinky so we had to scramble at the last minute to find an affordable place to stay – we picked the Banfield Hotel. Let's just say that for our second night away from home we stayed with some lovely friends!
Here are a few more shots of the progress! If you are considering a move or a remodel, give me a call. I might just be able to help!!!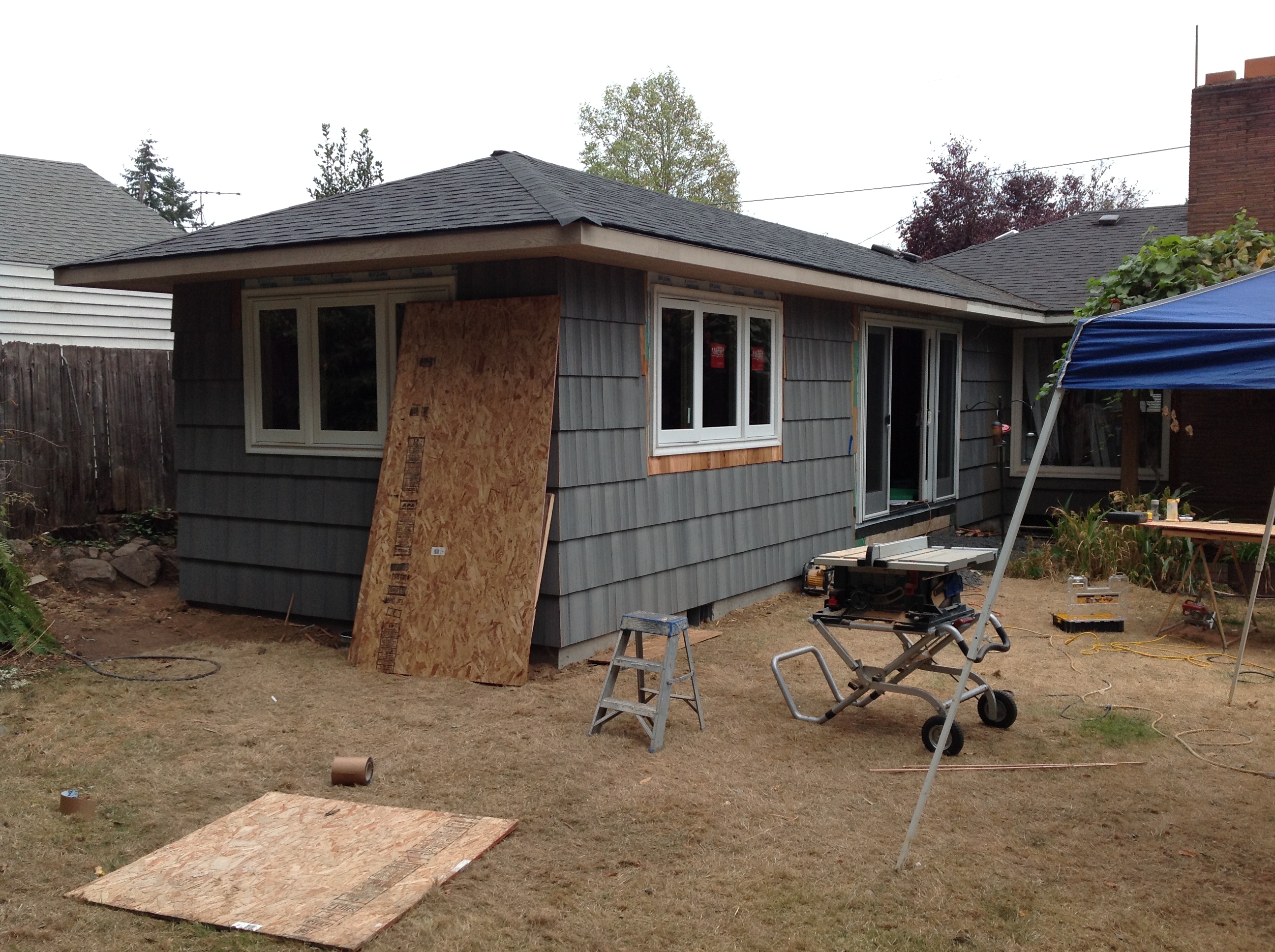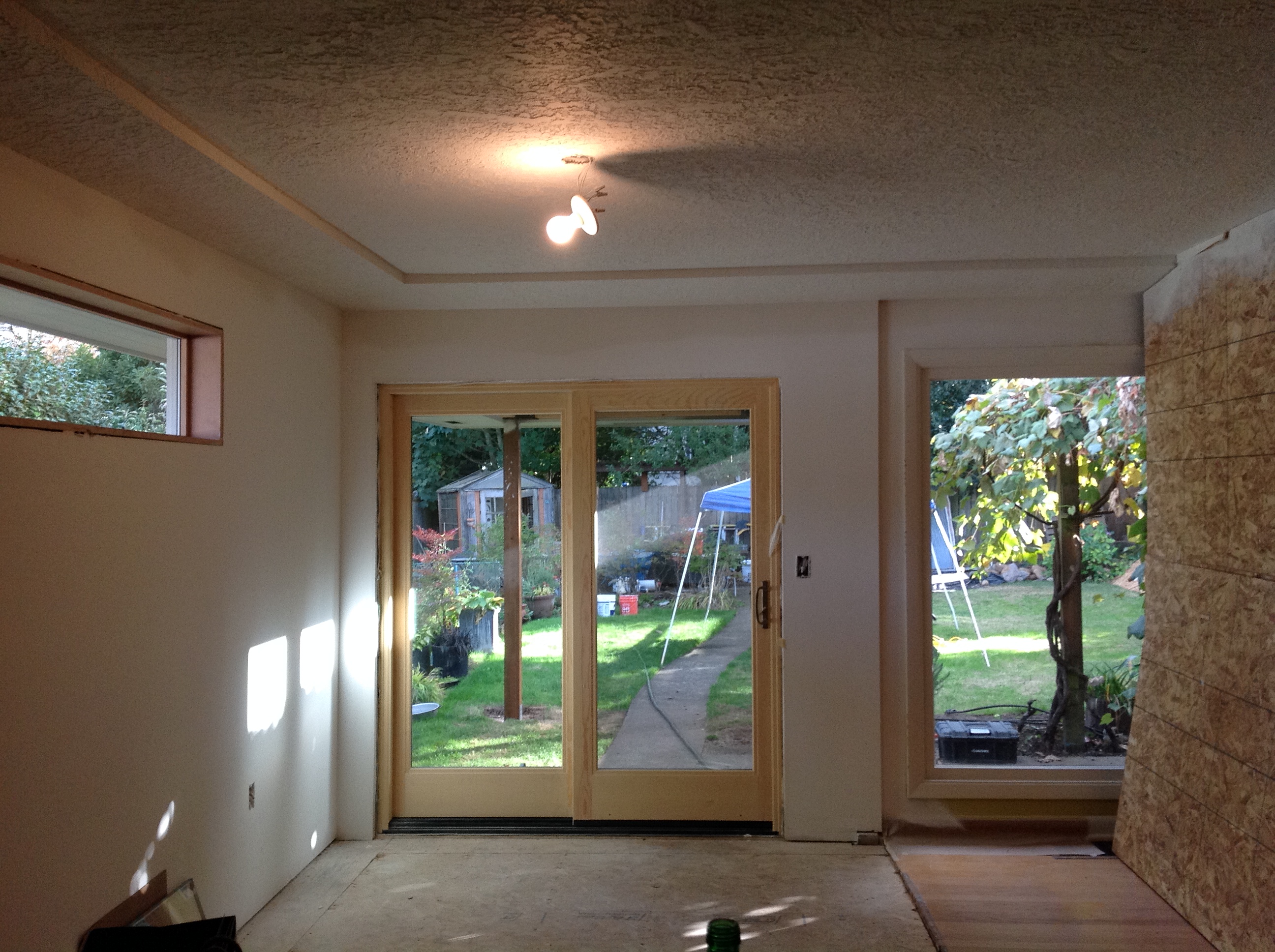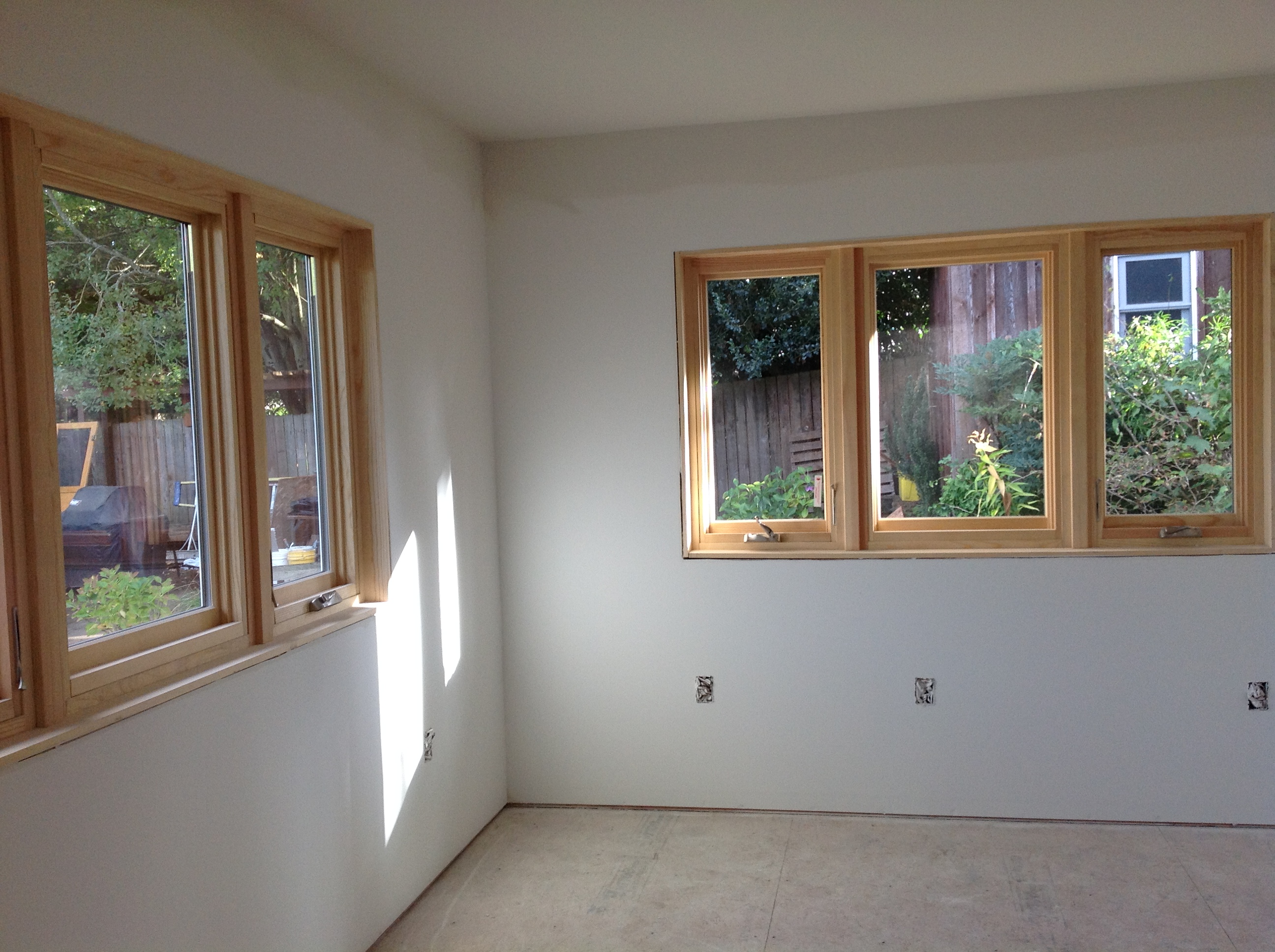 Posted on September 23, 2015 at 11:17 am
Sally Baker
Category:

Blog Roll, Homeowners, Remodeling
Tagged

Construction, Eastside Portland, Home Remodel, Home Upgrades, Northeast Portland, Portland Homes for Sale, Portland Real Estate, Real Estate Expert, Remodeling